We are a close-knit family of dedicated professionals with a shared interest in the human experience and the healing of broken lives, homes, and relationships. We are committed to healing the lives of individuals and their families.
---
What We Do
We grow every day in experience and continued research in the field of addiction studies. As addiction professionals, we strive for excellence and understanding. We pride ourselves on delivering the best care and treatments for individuals and families hoping to recover from addiction or alcoholism.
Why We Do It
Disheartening at times, we are fighting one of the biggest issues in modern healthcare. We empower our patients and the people who love them with the tools to find long-term, fulfilling recovery. Many of us are either in recovery ourselves or have been directly impacted by substance abuse. We are in this together. Let our family help yours.
---
Sandi Carlson, Ph.D., MAAP
CEO/Clinical Director
With an extensive educational and research background in psychology and addiction studies, Dr. Sandi Carlson opened the Mississippi Drug and Alcohol Treatment Center with the hope of helping as many individuals as possible. In 2010 Sandi attained her Bachelor of Science in Psychology from the University of Pittsburgh and later a Master of Science in Counseling with a concentration in Substance Abuse from Nova Southeastern University. Recently, Sandi completed her Ph.D. program in Addiction Psychology. Dr. Carlson's areas of research include addictive behaviors, dual diagnosis, and impulsivity as it relates to heroin use.
As a trained EMDR therapist and certified hypnotherapist, Sandi specializes in trauma treatment and the emphasis of trauma resolution and long-term recovery. During her graduate studies, Sandi gained experience working with adolescents, adults, and families while interning at The Palm Beach Institute. As a primary therapist at A New Day Treatment Services, Sandi utilized her professional knowledge of residential treatment processes to help clients change and grow. Dr. Carlson continually attends conferences and stays up-to-date with the most innovative treatments for addiction recovery. Dr. Carlson hopes to one day find a treatment modality capable of saving individuals from drug and alcohol-related deaths.
---
Kristie Slinskey, DSW, LCSW
Chief Clinical Officer
Dr. Slinskey earned her doctorate, master's, and bachelor's degree in social work from Florida Atlantic University. Dr. Slinskey has also been a Licensed Clinical Social Worker since 2013. With over a decade of experience in the field of substance use and mental health, she has served as both a clinician and Clinical Director of evidence-based substance use treatment facilities.
Dr. Slinskey is engaged in macro social work as an advocate for policy change in tackling our nation's opioid crisis. Kristie utilizes a psychodynamic approach and is trained in EMDR, Hypnotherapy, as well as Post-Induction Therapy. Dr. Slinskey strives to integrate research and clinical practice to ensure quality care for all individuals who seek recovery from addiction.
---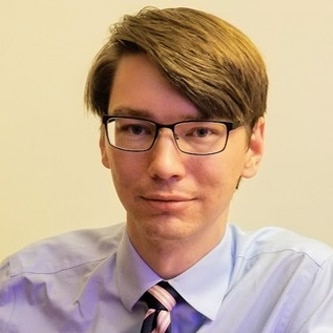 Dustin Marmalich, M.D.
Medical Director
Dr. Marmalich is a board-certified psychiatrist. He completed his residency training at the University of South Alabama in 2018. He graduated from Medical School from the University of South Alabama in 2014. Within his area of practice, Dr. Marmalich has seen firsthand the devastating effects substance use disorder has on his patients and their loved ones. He believes substance abuse and addiction is a complicated problem, not solely a failure of willpower. Dr. Marmalich is fully committed to helping every patient get well and achieve their personal goals.
---
Dr. Pamela Tambini, MD
Consulted Medical Internist
Dr. Pamela Tambini is a consulted Medical Doctor for Mississippi Drug and Alcohol Treatment Center. She is a board-certified medical internist and currently studying to become a board-certified addictionologist. In addition to her role with MSDATC, Dr. Tambini continues to practice internal medicine at a local hospital.
Dr. Tambini graduated at the top of her class on the dean's list from medical school. Upon graduation, she was admitted into the highly selected, nationally renowned residency program at the John F. Kennedy Medical Center.
Since 2013, Dr. Tambini has successfully helped patients from all over the world to optimize their health through better primary and addiction medicine. Dr. Tambini focuses on the diagnosis and treatment of conditions that affect the adult population—both acute and chronic. Her specialization in addiction medicine, prevention of the onset of disease, management of sports injuries, and optimal physical health and performance has been a great asset to Mississippi Drug and Alcohol Treatment Center.
Dr. Tambini maintains an active lifestyle. Prior to entering medical school, Dr. Tambini studied pre-med and psychology. She received a full scholarship to play Division I basketball while in college and continues to be an avid CrossFit participant.
---
Greg Dedeaux, RN 
Director of Nursing
---
Rene Lewis
Primary Therapist
With extensive experience working with patients in substance abuse treatment, Rene is passionate about helping others find long-term recovery. She is driven to share her own experience with over 19 years in recovery with her patients. She received her bachelors and two Masters degrees from Liberty University in Lynchburg, Virginia. She is now a Certified Mental Health Therapist and currently working on her Doctorate in Psychology. 
---
Daniel Feick
Director of Business Development
With almost a decade of experience in both traditional and digital marketing within the behavioral healthcare field, Daniel Feick brings an immense passion for helping individuals find recovery and driving organizational growth. He received his Bachelor's of Fine Arts in graphic and web design and has since turned his focus to results-based marketing and business strategy.
Daniel has worked in various departments of substance abuse treatment in an effort to better understand the patient journey and recovery process. Previously, he spear-headed treatment outcomes for a large addiction treatment facility in Jacksonville, FL. During this time, Daniel also spent significant time working with Alumni and leading ongoing support efforts for patients that had been discharged from treatment. Daniel also led traditional and digital marketing efforts as a Senior Digital Strategist and Associate Brand Manager.
---
Brian Henrie, LMSW
Family Therapist
Sixteen years of experience has taught Brian the importance of care in the field of chemical dependency. Brian currently has over eight years of experience as a Board Certified Alcohol and Drug Addiction Counselor credentialed through the Mississippi Association of Addiction Professionals. Brian completed his Master's Degree in Social Work at The University of Southern Mississippi and currently holds a Master's Licensee (LMSW). Brian feels his extensive experience working directly with clients diagnosed with mental illnesses and substance use disorders has only created a greater passion for those individuals and families suffering the consequence of drug and alcohol dependency.
---
Michael Carlson
Admissions Specialist
Over a decade of experience in addiction recovery has instilled a passion in Mike, nearly unparalleled in substance abuse treatment. Mike Carlson met his wife Sandi while providing community outreach for addicts and alcoholics in South Florida. While Sandi had studied and practiced addictionology, Mike had lived it. After some near brushes with death, Mike fought to overcome his disease and learn a new way of life. With new hope and a clearer perspective, Mike knew it was his purpose to spread awareness, educate the community, and help other suffering individuals find peace. Mike's dedication to helping others is exemplified by his efforts to provide scholarships and cost-effective care to all regardless of means.
---