The treatment team for MSDATC are dedicated professionals with a shared interest in the human experience and the healing of broken lives, homes, and relationships. We are committed to improving the lives of individuals and their families.
---
What We Do
We grow every day in experience and continued research in the field of addiction studies as a treatment team. As addiction professionals, we strive for excellence and understanding. We pride ourselves on delivering the best care and treatments for individuals and families hoping to recover from addiction or alcoholism.
Why We Do It
Although disheartening at times, as a treatment team we here to address one of the biggest issues in modern healthcare. We empower our patients and the people who love them with the tools to find long-term, fulfilling recovery. Many of us are either in recovery ourselves or have been directly impacted by substance abuse. We are in this together. Let our family help yours.
---
Sandi Carlson, Ph.D., MAAP
Owner/Chief Executive Officer
Utilizing her extensive educational and research background in addiction psychology, the owner of Mississippi Drug and Alcohol Treatment Center, is a vital part of the treatment team. Her history of education includes a Bachelor's of Science degree in Psychology from the University of Pittsburgh, a Master's of Science degree in Substance Use Counseling from Nova Southeastern University and a Doctor of Philosophy in Addiction Psychology. Dr. Carlson has published research on the topics of addictive behaviors, dual diagnosis, and impulsivity as it relates to heroin use. 
As a trained EMDR therapist and certified hypnotherapist, Sandi has specialized in trauma treatment with an emphasis on trauma resolution and long-term recovery. Since opening MSDATC in 2017, Dr. Carlson has maintained a focus of trauma-informed care, program development, and data collection in order to continuously increase treatment success rates. 
---
Kristie Slinskey, DSW, LCSW
Chief Clinical Officer
Dr. Slinskey earned her Doctorate, Master's, and Bachelor's degree in social work from Florida Atlantic University. Playing a key role in the treatment team, Dr. Slinskey has also been a Licensed Clinical Social Worker since 2013. With over a decade of experience in the field of substance use and mental health, she has served as both a clinician and clinical director of evidence-based substance use treatment facilities.
Dr. Slinskey is engaged in macro social work as an advocate for policy change in tackling our nation's opioid crisis. When practicing, Dr. Slinskey utilizes a psychodynamic approach and is additionally trained in EMDR, Hypnotherapy, and Post-Induction Therapy. Dr. Slinskey strives to integrate research and clinical practice to ensure quality care for all individuals who seek recovery from addiction. 
---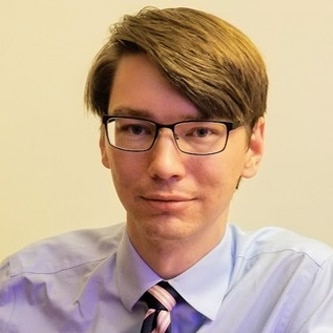 Dustin Marmalich, MD
Medical Director
Adding both medical and psychiatry to our treatment team, Dr. Marmalich is a board-certified psychiatrist. He completed his residency training at the University of South Alabama in 2018, after graduating from Medical School from the University of South Alabama in 2014. Within his area of practice, Dr. Marmalich has seen firsthand the devastating effects substance use disorder has on his patients and their loved ones. He believes substance use and addiction is a complex medical problem, not a result of a moral failure. Dr. Marmalich is fully committed to helping every patient get well and achieve their personal goals.
---
Dr. Pamela Tambini, MD
Addictionologist
Dr. Pamela Tambini is the Addictionologist for Mississippi Drug and Alcohol Treatment Center, and she is double board certified in Addiction Medicine and Internal Medicine. In addition to her role as an Addictionologist, Dr. Tambini continues to practice Internal Medicine at a prestigious hospital.
Dr. Tambini graduated at the top of her class on the Dean's List from Medical School. Upon graduation, she was admitted into the highly selected, nationally renowned, residency program at the John F. Kennedy Medical Center. Since then, Dr. Tambini has successfully helped patients from all over the world to optimize their health through better primary and preventive medicine. Dr. Tambini focuses on the diagnosis and treatment of conditions that affect the adult population—both acute and chronic. Her specialization in both fields has been a great asset to MSDATC.
---
Greg Dedeaux, RN
Director of Nursing
Greg has been working in patient focused care for nearly 10 years. He served as an RN at Pillars of Biloxi for 6 years while helping in the Men's Memory and Alzheimer's Unit. He graduated from William Carey University in2017 with Bachelor of Science in Nursing. He continues to show a great deal of passion for helping others as the Director of Nursing for Mississippi Drug and Alcohol Treatment Center.
---
Rene Lewis, CMHT
Residential Primary Therapist
With extensive experience working with patients in substance abuse treatment, Rene is passionate about helping others find long-term recovery. She is driven to share her own experience with over 19 years in recovery with her patients. She received her bachelors and two Masters degrees from Liberty University in Lynchburg, Virginia. She is now a Certified Mental Health Therapist and currently working towards her Doctorate in Psychology.
---
Pamela Libys, LMSW
Outpatient Primary Therapist
Pamela received her Master of Social Work degree from the University of Southern Mississippi. After working for a community foundation that gave support to nonprofit organizations for people in need, Pamela felt drawn to helping others. Pamela completed her internship at Gulfport Behavioral Health where she worked in an inpatient mental health facility with adults that had depression, anxiety, and bipolar disorders, and other disorders in a group setting. Pamela has a second Master's degree in business from the Citadel in Charleston, SC and worked in psychiatry department at the Medical University of South Carolina.
---
Brian Henrie, LMSW
Family Therapist
Sixteen years of experience has taught Brian the importance of care in the field of chemical dependency. Brian currently has over eight years of experience as a Board Certified Alcohol and Drug Addiction Counselor credentialed through the Mississippi Association of Addiction Professionals. Brian completed his Master's Degree in Social Work at The University of Southern Mississippi and currently holds a Master's Licensee (LMSW). Brian feels his extensive experience working directly with clients diagnosed with mental illnesses and substance use disorders has only created a greater passion for those individuals and families suffering the consequence of drug and alcohol dependency.
---
Michael Carlson
Community Outreach
With over a decade of experience in addiction recovery, Michael adds personal experience to the treatment team. After some near brushes with death, he gained a passion for helping others as fought to overcome his disease and learn a new way of life. As a result, Michael had new hope and a clearer perspective, he knew it was his purpose to spread awareness, educate the community, and help other suffering individuals find peace. Now, surpassing twelve years sober, Michael specializes in community outreach and prides himself on familiarizing himself with every treatment resource in the Gulf Coast area.
---